The introduction of the Orange brand in 2016 saw the launch of the TV + Internet offer, along with new mobile portfolio. Orange made quite a splash with its entry onto the convergence market.
A Competitive Convergent Offering
Delivering great value for money. As the market's main mobile challenger mobile, this has been the company's guiding principle for many years, and continues to apply to both fixed line and digital television services. As of May 2016, the competitive Orange Internet + TV offering has been available to the majority of Belgians, giving them the option to combine it with a mobile offering.
Orange Belgium made its dramatic entrance onto the convergence market boasting an attractive range of tariffs, quality content (up to 70 channels, with some 20 in HD plus the Eleven Sports channels), high performance (min. 100 Mbits/s on all devices) and a remarkably smooth digital TV interface.
Within just a few months, over 33.000 customers had already signed up for this new offering, which is set to be further expanded in 2017 to include new content and functions.
A Successfully Implemented Rollout
Whilst there were assiduous preparations for the entry onto the convergence market, the launch of this kind offer is always a delicate operation (particularly in view of the that Orange Belgium also thereby became the first national convergent cable operator). The company was therefore extremely proud of its successful national launch and rollout, all achieved within the space of a few short months. It is no exaggeration to state that this was a tremendous challenge, given that this was the first European cable service launch of its kind. Orange Belgium successfully navigated the teething problems inherent in this new form of cooperation, dealing with cable operating companies which are effectively its competitors.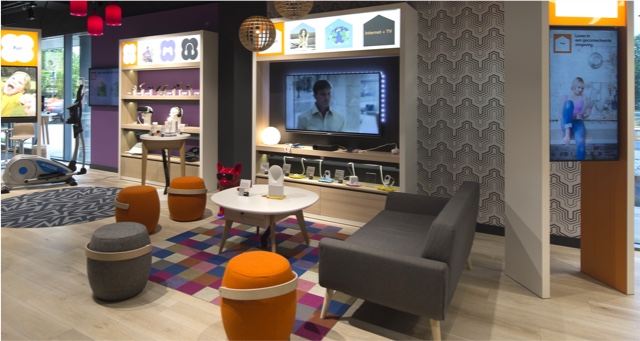 3 Orange Smart Stores opened in 2016 (2 in Brussels and Ostende)
A significant number of Team Members were trained and deployed for Orange Internet + TV, to ensure rapid activation of customer accounts and to have specialist staff on hand to assist with any technical problems. Considerable effort was made to ensure optimal installation in customers' homes, and survey data indicates a very high level of customer satisfaction with the installation process. Orange installers were specifically trained to uphold the brand's stringent quality standards, both in terms of technical skills and soft skills. Orange installers never leave a customer's home without having first tested all equipment and having given a full explanation of how it works.
A Wealth of Mobile Data
Orange Belgium has updated its subscription and prepaid tariffs for the mobile telephone market in line with changing customer needs, offering a more streamlined range and increased volumes of mobile data. Over 75% of users now have a smartphone and want to access their favourite apps more frequently, which has a corresponding influence on data consumption requirements. Orange Belgium is contacting customers who might benefit from a new tariff. These "personal checkups" for subscribing customers are performed via either a personal phone call, email, or letter.
Since mid-December 2016, anyone buying a new prepaid card needs to present ID. Orange Belgium has been one of the most proactive companies in implementing this government-led initiative, designed to combat terrorism.
Early Adopters of Free Roaming
As this change of brand clearly bears out, Orange Belgium is the only truly international telecoms company operating in Belgium. With access to all the advantages of an international group such as Orange, customers have already been reaping its considerable benefits. For example, in summer 2016 the "roaming like @home" campaign meant Orange customers would no longer have to pay roaming charges within the European Union. This translated into considerable savings on holiday phone bills. This makes Orange Belgium successful proactive adopters of the free roaming policy which is to be legislatively imposed on the European Union in mid-2017.
Orange Thank You
Orange has developed and expanded its 'Orange Thank You' customer loyalty scheme. This enables the company to fulfil customer demand for loyalty bonuses: over 1 million rewards have been distributed since the launch of the scheme in May 2014, in the form of tickets for concerts and other exclusive events or cinema tickets, through the company's partnership with the Kinopolis group.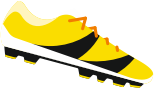 1500
the number of customers offered VIP tickets to a Euro football match in France
In June 2016, over 1500 customers took up the offer of VIP tickets to one of the Euro football matches in France, through Orange's key sponsorship of the event.
By the end of 2016, the vast majority of the company's customers had received at least one reward for their loyalty. Orange Belgium intends to maintain the upward trajectory of this positive initiative throughout 2017, firmly committed to continuing to surprise its customers with the offer of unique experiences.
Customer Satisfaction on the Increase
Despite a number of major changes, impacting considerably on many internal customer communications processes, Orange Belgium has managed to improve its overall levels of customer satisfaction. Customer satisfaction levels with their new Internet + TV-related services were extremely positive.
These positive results were confirmed by the Belgian Institute for Postal services and Telecommunications (IBPT): Orange offers the best customer service of any major mobile operator.
Moreover, customer satisfaction at Orange shops has increased. Their new mobile phone charging services, using a system of secure, PIN-protected lockers, has been a great hit with customers.
One of Orange Belgium's key priorities for 2017 is to ensure a unique customer experience at every level throughout the company.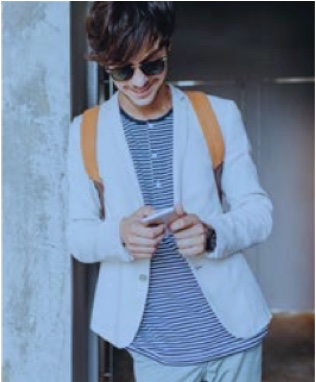 New
The highly popular Orange shop phone charging service
Bringing the Digital Revolution to the High Street
Through the Orange brand, the company has already started offering new and innovative products. Orange shops are now offering such items as virtual reality headsets, smart watches and other wearable devices and a whole range of connected objects (humidity detectors, GPS trackers for children, surveillance cameras, etc.) making the digital revolution available to all. This product range will continue to expand throughout 2017, enabling all customers to enhance their daily lives by building their own network of handy digital tools.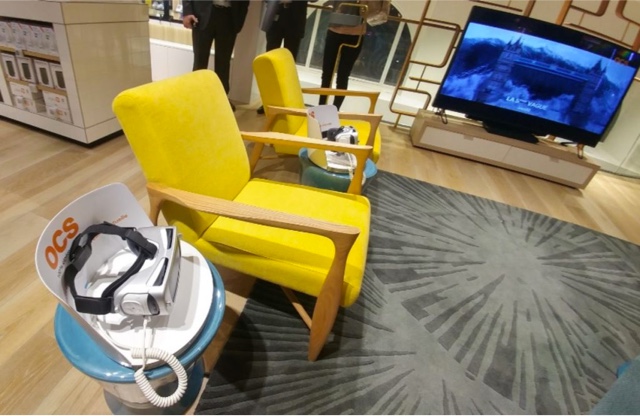 A new range of innovative products for digital living