Happy employees make us happy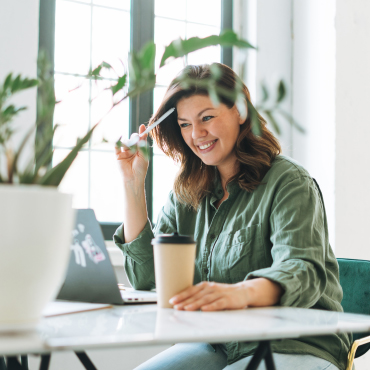 Work-life balance
When employees feel good, everything runs more smoothly. At Orange, we take care of those who matter most: we offer employees services that help them improve their work-life balance, we provide sporting activities during the lunch break, free fruit, mindfulness and meditation sessions, a prevention program against psychosocial risks and so much more.
A stimulating work environment
We believe the right work environment improves the well-being of our employees. For example, we use stimulating colours (uuuh, like Orange) and adapt our offices to employees and not the other way around. All of our new equipment is developed to increase the well-being by paying special attention to ergonomics, cross-functional collaboration and user-friendliness.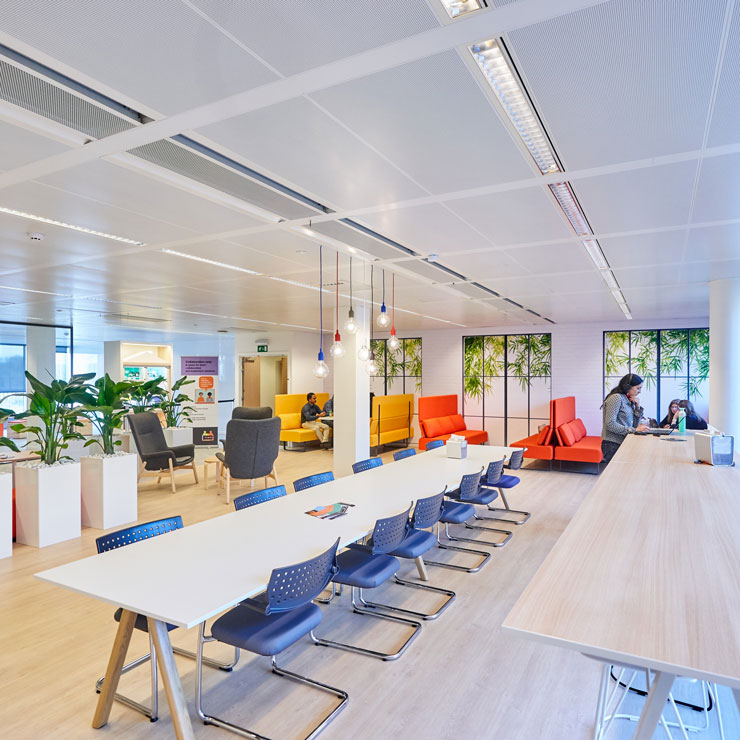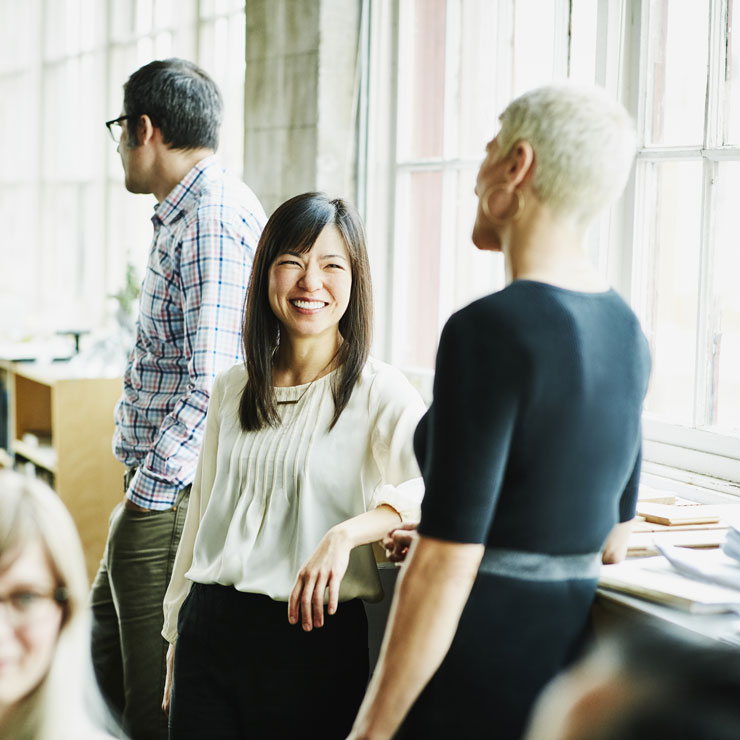 Colleagues at the service of others
What to do in case of fire? Accidents? Harassment? Stay calm and call a colleague. At Orange, we currently have 77 volunteer employees who were trained in fire prevention, first aid and as confidants. Not all heroes wear capes, you know.