Social responsibility
ORANGE FAB BELGIUM & LUXEMBOURG
Social responsibility
As a reliable partner, we want to give everyone the chance to enjoy the digital world in a responsible way.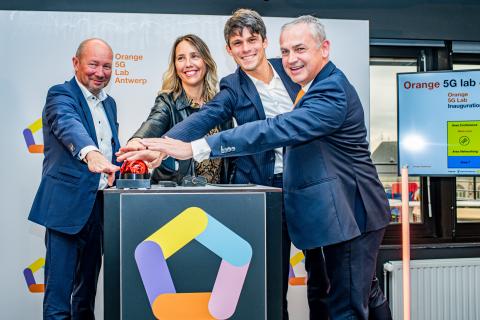 Corporate news
Orange Belgium launches its Orange 5G Lab in Antwerp and reveals new use cases of the technology
Read more
All corporate news
Financial news
Financial news
Orange Belgium invites investors and analysts to participate in its Q4 & FY 2021 results online web conference and audio conference call on February 11, 2022
Read more
All financial news
1,340 Mio€
Total service revenues
1.6 Mio
IoT/M2M SIM cards
Tweets
Nous sommes ravis d'avoir pu apporter notre soutien à l'asbl Côté Solidarité et d'avoir participé à l'inauguration… https://t.co/25aBcwl4PZ


11 hours 25 min ago

RT @slavnicu: Our teams are actively renewing our mobile infrastructure to further enhance its performance, to use more energy-ef… https://t.co/a0UOsxwA4u


1 week 2 days ago

RT @XavierPichonOBE: 2022 promet d'être une année passionnante, riche en défis qui nous permettront de devenir un opérateur de nouvelle… https://t.co/1B5dKAqjDx


1 week 4 days ago
Follow
Orange recruits
Orange's team members are at the heart of one of its five strategic priorities.
It intends to be an attractive company to work for, keen to ensure its employees enjoy career development and a rewarding working life.