Orange at the heart of connectivity
Orange is continually investing in its premium quality mobile network, offering 2G, 3G and 4G technologies.
1.4 Mio
4G users on the Orange network
6 Mio
of SIM cards connected to the Orange network
+68 %
Mobile data volume growth in 1 year
Mobile network
In 2014, Orange invested no less than €155m (excluding licence purchase costs) in its networks in order to improve the company's end-to-end customer experience.
The operator took the lead in the 4G market whilst continuing to optimise its 3G network, as well as its fixed and convergent infrastructure for the business market.
Total coverage
---
of the population outside buildings
4G coverage
---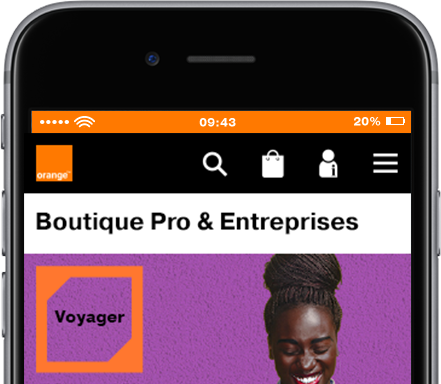 Increased reliability of fixed line business services
Orange has been working to rationalise and optimise its fibre-optic and VDSL network, and in a way which is entirely transparent for business customers.
This has enabled it to improve the reliability of its fixed line telecoms solutions, via both digital and analogue lines and its IP VPN offer.
Interconnection
Tariffs for call interconnection on the Orange fixed network
On 11/08/2006, the BIPT took a decision on termination of calls on individual public telephone networks provided at a fixed location. It ruled that Orange must publish its tariffs for interconnection on the fixed network.