Everyone behind the solar car!
We are supporting the Agoria Solar Team, a group of Belgian engineering students who are competing with other teams from all over the world. Their objective? To build the most innovative solar car and highlight the potential of renewable energy. Orange Belgium, as Connectivity Partner, is furnishing them with both financial and connectivity support for the coming 2 years. We are proud to be a partner of this project driven by passionate young researchers whose ideal corresponds to our vision of technology: using innovation to create a better and more sustainable world.
On our team´s list of solar racing achievements: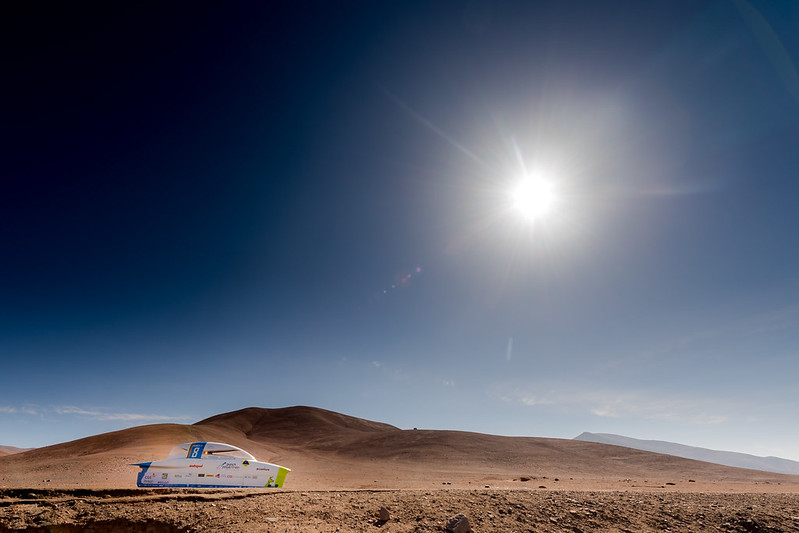 2nd at the foot of the Atlas

The Agoria Solar team gave their all during 5 days, and we are extremely proud of their performance. With the new-generation car, the BluePoint Atlas, the Agoria Solar Team came in second in the Solar Challenge Morocco.

Victory in the 24 hours iLumen European Solar Challenge on the former Circuit Zolder in Belgium

It might seem a bit surprising, but ... Belgium is hosting the world´s only 24-hour endurance race for solar cars. And that´s quite a challenge! The participants must deal with the uncertainties of our climate and drive at night. The solar cars are allowed to make 2 stops at most to recharge their batteries. The solar challenge also has a strategic aspect: what's the ideal speed to drive at night in order to maximise the battery's performance? In 2021, the Agoria Solar Team won the race!

2 participations in the Bridgestone World Solar Challenge (BWSC)

A journey of over 3000 km through the Australian Outback. The next edition will be held in 2023, and the Agoria Solar Team will be on the starting line!

Gold medal in the Carrera Solar Atacama (CSA)

This race under extreme conditions is held in Chile's Atacama Desert. On the menu: intense aridity, violent winds and altitudes varying between 0 and 3000 metres … The Agoria Solar Team participated in the 2018 edition and brought the gold back home with them.

Sasol Solar Challenge (SSC)

This race, held every other year in South Africa, challenges the teams to cover as many kilometres as possible within a period of 8 days.