Orange is becoming greener and greener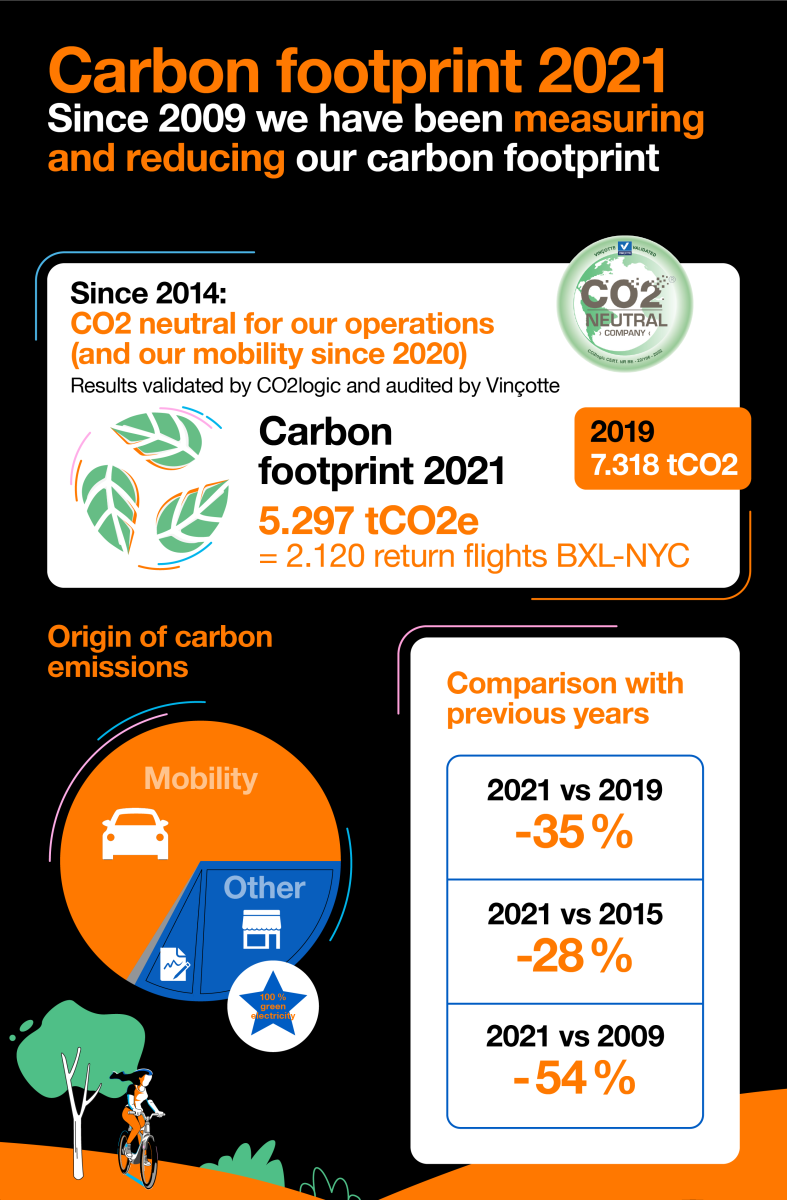 Reducing our CO2 to 0 is our number 1 priority
For the ninth time in a row, Orange has been certified and labelled as "CO2 Neutral" by CO2logic and Vinçotte.
CO2 Logic & Vinçotte, independent certifiers
To receive this precious label based on the international PAS 2060 standard , companies are fully screened. Only companies that make a considerable effort receive the certificate. This label proves that the Orange buildings, our network and our stores are CO2 neutral. Something we are super proud of.
Want to know more about our CO2 neutral certification?