Orange is becoming greener and greener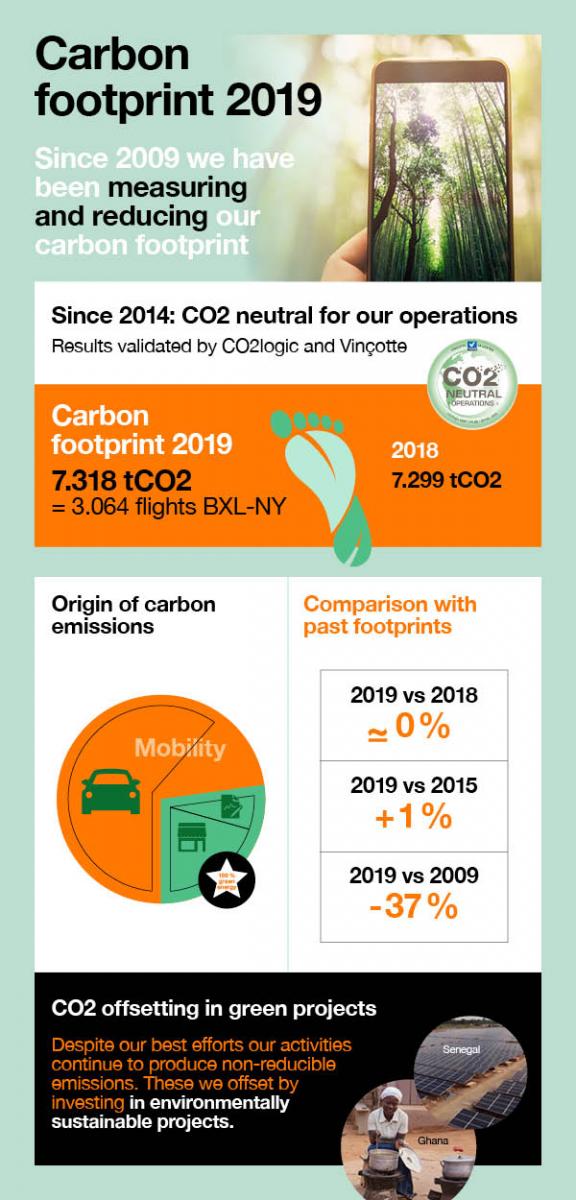 Reducing our CO2 to 0 is our number 1 priority
For the sixth time in a row, Orange has been certified and labelled as "CO2 Neutral" by CO2logic and Vinçotte.
CO2 Logic & Vinçotte, independent certifiers
To receive this precious label based on the international PAS 2060 standard , companies are fully screened. Only companies that make a considerable effort receive the certificate. This label proves that the Orange buildings, our network and our stores are CO2 neutral. Something we are super proud of.
We offset what we cannot reduce
Despite our great endeavours, our business still generates irreducible emissions. We therefore offset these by financing local public utility projects in Africa that are environmentally responsible. As a result, in 2019, we have provided support to the following, for example:
an electrification programme in Senegal by installing solar panels. The installation and maintenance of these panels generates local employment and provides electricity in a region where 60% of the population does not have any access to electrical power.
production of cookers in Ghana: building of 280 efficient and life-saving cookers (less respiratory conditions linked to open fires) which also save trees (less wood required for cooking).